The existing lamp in our family room was a little bit ridiculously small for the space so I picked up this shiny beaut at the thrift store this week. Good thing I had my sunglasses on because it was blinding.


All that gold bling bling and the 1984 accordion pleated lamp shade were calling my name. A can of Brushed Nickel Krylon was calling even louder. For $6.88, I couldn't go wrong.



I gave it a good coat and for a split second reattached the existing shade.... uuurrgg.. wrong answer! I went to Lowe's and picked up a burlapish covered lampshade to complete the project. I really wanted a drum shade but they didn't carry those, and well, I'm an instant gratification kind of girl and I just couldn't wait to go to Target so this one will have to do.


Ooops! I was in such a hurry I forgot to remove the wrapper. See, I told you I was an instant gratification kind of girl!



That transformation from brassy to classy only took a few minutes and totally looks high end with the metal and burlap combination.

I'm on a personal crusade to remove every last ounce of brass in our home. A few more door knobs and I will have succeeded. Does anyone need 4 brass ceiling fans? I have a couple extra!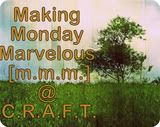 Also linking to www.southernhospitalityblog.com